Cute Eyes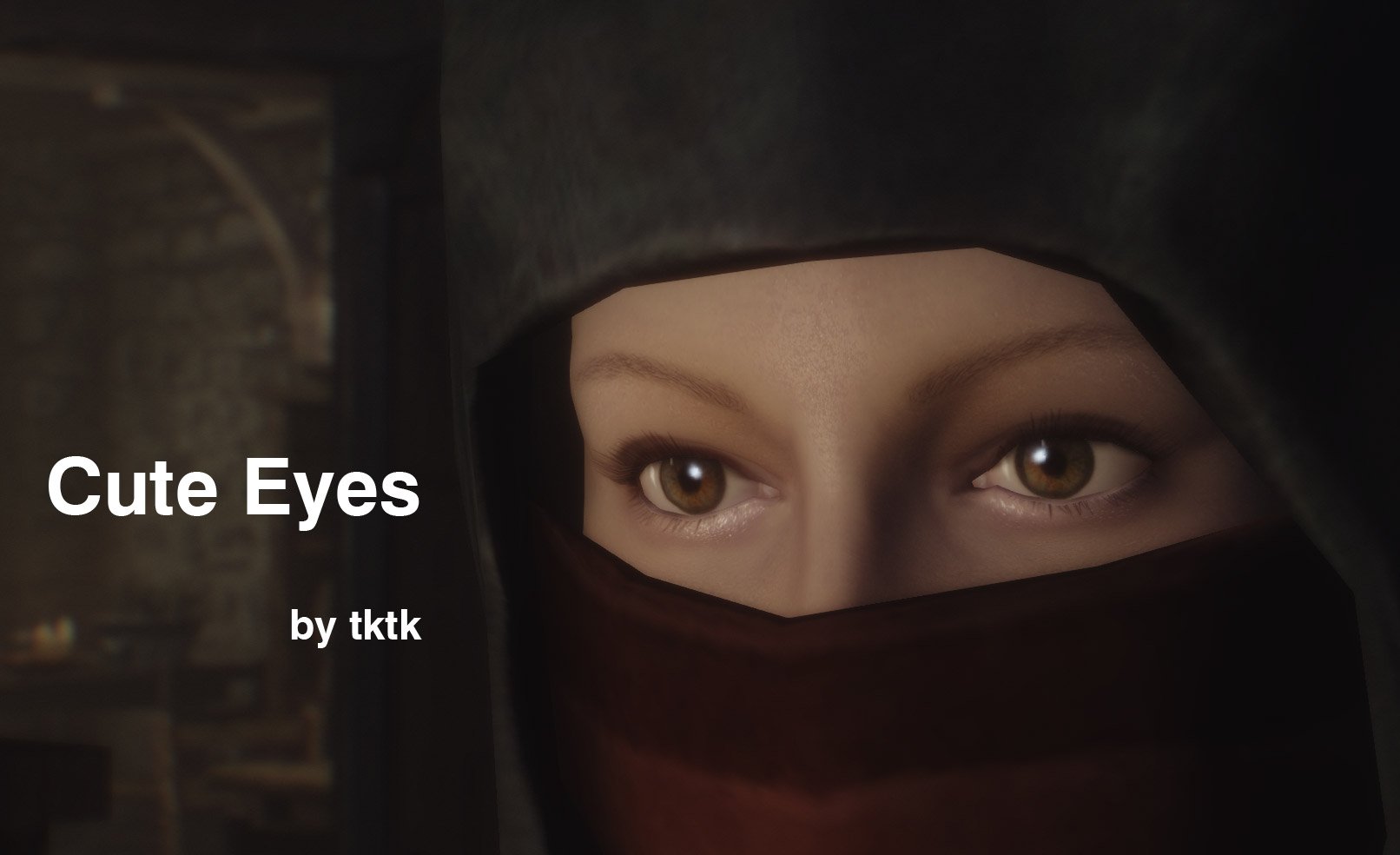 Cute Eyes 1.2
Download
What is this?
This mod
replaces
textures of the eyes for human races in Skyrim.
The concept is little more realistic and cute than Vanilla.
Irises colors like vanilla a little bigger(x1.02). This position is slightly lower.
Clean(less bloodshot) and bright white of eyes.
Natural Inner.
Corners of Eyes.
Natural Eyelashes.
More reflective gloss Eyes.
Not include Beast and Elves Eyes.
Files have been modified
textures\cubemaps\
eyecubemap.dds
textures\effects\
eyereflection.dds
textures\actors\Character\eyes\
eyeamber.dds
eyeblind.dds
eyeblue.dds
eyebluebloodshot.dds
eyebrown.dds
eyebrown_n.dds
eyebrown_sk.dds
eyebrownbloodshot.dds
eyeenvironmentmask_m.dds
eyegreen.dds
eyegrey.dds
eyehazel.dds
eyehazelbrown.dds
eyelightgrey.dds
eyedarkblue.dds
eyeiceblue.dds
eyeyellow.dss
Log
(yyyy.mm.dd)
2012.03.17 - v1.0 Release.
2012.04.03 - v1.1 fix Light grey and grey edge of the iris.
2012.07.06 - v1.2 Longer and thicker Eyes Lashes. Normalmap fix.